We have been delighted to receive many letters of thanks from couples who have chosen Weddings Rhodes for their unique wedding ceremony.
We can't recommend Sharon and Matina enough.
We had the most amazing wedding day and they arranged everything just how we had asked. We communicate via WhatsApp and they were always available to answer any questions and queries we had. Nothing was ever too much trouble for them.
We can't thank them enough for making the day so memorable, our guests also had such an amazing time.
Mr & Mrs Hart x
Sharon and Matina are highly skilled in making your Big day a seamless event.
We mainly did the communication by WhatsApp-group which worked well. We never were any moment in doubt regarding processes.
Just dropped our info over the fence. Heads up were given in time and there was never a critical moment with deadlines. To mention that they work with the best third parties you can find at Rhodes.

The day itself was pure and relaxed and we both enjoyed every single moment to its fullest.
Wolfgang & Esmée
The Netherlands
18-05-2023 / Kavourakia
Where to start! WOW is all I can say. My Husband and I had the most amazing wedding and it was all thanks to Weddings Rhodes. Sharon and Matina are above and beyond exceptional. Sharon was our point of contact and she was always so professional, courteous and above all kind. No question or idea was ever too much, in fact she encouraged it. From pre wedding planning and ensuring the day of went smoothly – Sharon made it look so effortless and made my Husband and I feel completely at ease. We never had to worry knowing that Sharon and Matina were on the case. Weddings Rhodes brought our dream wedding to life and for that we are forever grateful. If you want a stress free, PERFECT wedding with memories you'll never forget then Wedding Rhodes is your go to for your destination wedding. There isn't enough space in this text box to write how incredible Weddings Rhodes is as a company, as people and at wedding planning. They really are magicians! They go above and beyond for every bride and groom, they're just exceptional at what they do. I wish we could have our wedding day all over again! A million thank yous to Wedding Rhodes for making our dream come true x
Sally & Tim
21/09/2022
Where to start? We booked our wedding in 2018 with Perfect Weddings Abroad. Everything blew up when Covid hit and after 2 postponements we finally got to realize our dream wedding in Rhodes. When I say we could have absolutely NOT done it without Sharon's and Matina's help, I mean every single word of it. We faced A LOT of obstacles but they stayed cool, calm and collected and guided us effortlessly every step of the way. Sharon, words can't explain how grateful we are to you and your team for all your help. We initially booked all of you for a service but we've left feeling we've gained a load of friends. We highly recommend Sharon and Matina, as well as the mayoral team who kindly married us at Kallithea Spa, the team at Pane di Capo where we held our wedding reception. The food, desserts and wedding cake were beyond delicious and boy they do not skimp! The venue was beautifully dressed too. The floral decorations were gorgeous! Great big thank you to the florist. Our bouquets, buttonholes and flower crown were made freshly on the wedding day and got delivered all the way to our hotel room. Talk about service! Massive thanks to our photographer Vicky and our videographer (so sorry, I was so nervous I don't think I got your name) for making us feel comfortable and for being patient with us while taking the snaps. The photos were what we were most nervous for. The DJ was brilliant too, I have to apologize again because I didn't catch his name. Honestly, I can't recommend everyone involved enough. Not many people can say their wedding day went without a hitch but ours truly did because we were in the best hands. Thank you for making our dream wedding comes true. All our love and best wishes, Kautar and Luke xx
Kautar and Luke
01/10/2021 @Kallithea Springs
Dear Sharon and Matina, Thank you for all the hard work with arranging our amazing wedding. It exceeded our wildest expectation and we are so happy with how things turned out! The venue was so beautiful and the staff so kind, the photos came out perfect to capture it.
Cecilia & Niklas
24/09/2021
Matina and her team is soooooo fantastic! We decided to get married at Rhodes on the beach at Lindos by interweddings (Duch organization). Marco related us to Matina. Thank God he did !! She is great !!! Just from the start we had a click and it never ended ❤. She took care of us and of our wishes. The bus was right on time to bring us all to Lindos beach. Flowers, a white chocolate cake, nice cold water cubes I put in my wedding dress because it was HOT 😅 and lovely bubbles on the beach. The location was awesome, Vicky the photographer dito,
Matina was great. We would recommend everyone to book her. And before we went home to Holland, we got a present that was so sweet ( a few photos already in a photo frame)… We will never forget our wedding and never forget Matina. We love her and her team. She made our dream come true…..❤❤❤
Irma & Cees
23/08/2021
Our wedding had to be re-arranged due to Covid however our wedding coordinators (Sharon and Matina) were amazing. They reassured us so much and did everything for us. We did hardly anything and had no stress. They went out of their way to do everything they could to make our day so perfect. They were always at the end of the phone when needed and it was so stress free for us. It was our dream wedding. They day ran so smooth. Thank you so much !!
Hannah & Jack
20/08/2021
United
On last 29th/07/21, after two years of preparation and many problems due to the COVID19 pandemic, Matina and Sharon helped us so much to do our wedding at Lindos – Rhodes. It was better than we ever could imagine. They were present at each step of our project's conception. We appreciated their kindness and high professionalism. Close your eyes and your dream will come true.
Vincent & Jennifer
27/07/2021
From start to finish Sharon and Matina were absolutely amazing, we had a first class personalized service which was totally stress free, which during the Covid -19 pandemic is near unbelievable. Sharon supported us through everything from paperwork, to falling guest numbers, changed flights, with lots of meetings and calls at home and when we arrived in Rhodes. Sharon went over and above to ensure that our day went without a problem and was truly magical. We cant recommend this company enough, professional, friendly and the venues and service are incredible. If you want to get married on this beautiful island, please book through Weddings Rhodes for a first class service, you won't regret it. See you all next year Nadia & Gareth x
Nadia & Gareth
20/07/2021
1000% recommend using Weddings Rhodes for your destination wedding! From day one they were so accommodating and nothing was ever too much trouble when I asked! Every detail of our wedding was perfect thanks to these guys! All the suppliers they use are incredible from photographer, videographer, flowers, DJ etc.! They have everything covered! The whole day ran so smoothly it was absolute perfect and my dream wedding. I want to do it all over again! Special thanks to Sharon and Matina for making our day so special xxx
Jessica & Christopher
19/06/2021
Good afternoon,
We would like to thank you for a beautiful romantic wedding on the island of Rhodes in Kalithea Springs, where our civil wedding ceremony took place on 16th June 2021 at 15:00.
The wedding met all our expectations and we enjoyed it together with our son.
At first we chose a wedding on the beach, but after seeing the photos from Kalithea, we have changed the place and therefore made the best decision.
Many thanks to Martina, who was our great support in these uncertain times and the communication with her was perfect.
So we thank the wedding coordinator Matina, the translator Mariana, who interpreted the whole wedding for us, and the photographer, from whom we have great photos.
The whole day was an unforgettable and wonderful experience for us.
Thank you for your services and I will recommend your agency to everyone.
Markéta and Pavel
16/06/2021 | Kallithea Springs
Margarita was absolutely amazing throughout the whole process of getting our special day right. Even when you thought things were going to go wrong she would swoop in and save the day. We both can't thank you enough for making our wedding day, a day we will never forgot. We would 110% recommend anyone thinking about getting married in Rhodes to use this lady and she is the best.
Mr & Mrs Walker Smith
11/10/2019 @Lindos Beach
United Kingdom
100% recommend!!
had our wedding booked with Thomas cook. As they liquidated, we rebooked another holiday & decided to last minute, book our wedding too. I emailed wedding planners in Rhodes & found this company.
I spoke with Margarita Kasfiki who replied immediately & has been our wedding angel ever since. I was 100% confident in her service. We exchanged approx 100 emails during the 3 weeks we had to make all the arrangements.
Thank you for making our day perfect!
Margarita is amazing, professional & an outstanding wedding planner.
Also a big thank you to Vicky who took our wedding photos, your amazing & brilliant. We are blown away by all the beautiful pictures!!!
Mr. & Mrs. Wright
16/10/2019 @Lindos Beach
United Kingdom
Margarita was so helpful, from the first email to the actual wedding day.
She helped us plan all the details and everything was perfect. The photographer she organised was amazing and the cake was delicious.
We absolutely loved Kalithea Springs. It was such a beautiful, romantic setting. Thank you for the suggestion Margarita!
We couldn't have had such a wonderful wedding day without you
Bethanie & Rhys David
25/09/2019 @Kallithea Springs
Wales
My wife and I would like to personally thank Margarita for her outstanding professionalism. Without Margarita planning our wedding abroad would have been extremely difficulty but Margarita took all of that stress away. Without a doubt I would recommend Weddings Rhodes and especially Margarita to anyone who is looking at getting married in Rhodes. We cannot thank you enough!
Emily & Ned Stubbings
09/09/2019 @Ktima Lindos
United Kingdom
I would thoroughly recommend Margarita as a wedding planner. Right from our first email she has been available to answer any questions or concerns we had, nothing was too much to ask.
We both wanted a relaxed wedding and thanks to Margarita that is what we had. Neither of us felt stressed in the lead up to our wedding or the actual day, thanks to Margarita's organisation everything went smoothly.
It has been a pleasure work with Margarita and to finally meet her in beautiful Lindos! She is such a kind and caring woman who we are hoping to stay in touch with in the future.
Thank you once again Margarita for all your hard work and for making our wedding perfect!
Katy and Jake
18/09/2019 @Lindos Memories Hotel
England
We got married on the beach at Lindos Memories Hotel Resort on 10th September 2019 and it was a fantastic day and experience.
Margarita was great, offering help and advice whenever we needed it.
She was always available to answer any queries we had and to make all the arrangements necessary for the occasion to run smoothly.
Thank you Margarita for all your help in making an experience we will never forget.
We wouldn't choose any other planner if we were to do it ever again and in our opinion anyone thinking of getting married in Rhodes would be silly not to use Margarita
Thanks again Margarita for a fantastic wedding and experience ⭐️⭐️⭐️⭐️⭐️
Ian & Sonia
10/09/2019 @Lindos Memories Hotel
Northamptonshire
Thank you Margarita for making our special day so wonderful xxx
Everything was arranged perfectly and we truly had a magical day to start our new lives together.
I would recommend Margarita to anyone thinking of getting married in Rhodes, great customer experience and always on hand with e-mails and texts to make all the arrangements. 5 Stars xx
Thanks again Margarita
Mark & Sally
29/08/2019 @St. Apostle Church - Faliraki
England
The perfect day and the most perfect venue!
We had our vow renewal at the Kalithea Springs on 22 August 2019. This had all been secretly planned by my husband as a surprise Christmas present to me. And what an amazing surprise it was!
Margarita was the perfect coordinator, offering help and advice at every turn. She was always available to answer any queries we had and to make all the arrangements necessary for the occasion to run smoothly.
The location, close to our favourite hotel, was absolutely stunning,in every way possible. The setting, the views, the ambience – just the most perfect location for our special day.
Thank you Margarita for all your help in making an experience we will never forget.
Terry & Rachel Jones
22/08/2019 @Kalithea Springs
Wales, United Kingdom
What can we say other than WOW….. what an amazing day we had celebrating our wedding at Ktima Lindos. Margarita is such a fantastic wedding planner, nothing was ever to much trouble she went above and beyond to ensure that we had everything we wanted and more, it truly was the best day of our lives and a day we will never forget. From start to finish everything ran smoothly and it was all down to this beautiful women. I would highly recommend anyone considering getting married in Rhodes to use Margarita I can guarantee your day will be as beautiful and magical as ours. Thank you xxx
Martine & Thomas
27/08/2019
Redditch, England
We have just returned from the beautiful island of Rhodes as Mr & Mrs Ruffles !!
Margarita – what can we say that hasn't already been said !! – Truly a wonderful woman – our very own Greek Goddess literally !!
From our first contact I was completely at ease that this was going to be perfect, and it was. Any question or advice needed was answered promptly and we were always reassured. Nothing was ever too much trouble.
As quite a perfectionist myself who loves a list ! I felt you had everything in hand at all times. Your professionalism and knowledge is spot on, as I am sure all us brides have different tastes etc. but ultimately we all want the perfect day – which Margarita delivers with that extra sparkle.
Our ceremony was held at the magical Kallithea with 42 guests in attendance we were a good turn out !!
Margarita managed our family and friends without breaking a sweat and the wedding was the most emotional and beautiful occasion made extra special by being at such a romantic location as Kallithea. We chose the 18:00 ceremony which gave us stunning lighting for the photos.
Our hairdresser and photographer were also a credit to Margarita – so friendly and seemed to know exactly what we wanted which confirms their experience and love for their job !!
Overall we couldn't speak more highly of Margarita and her team, lovely people with a passion for making a memorable day even more memorable ! We are proud to call Margarita not just our wedding planner but a friend.
Hope to see you again soon for an anniversary !
Lots of love and hugs
Mr & Mrs Ruffles
19/08/2019 @Kallithea Springs
England
We cannot thank Margarita enough for our perfect wedding day! She ensured everything went smoothly from start to finish with her great communication throughout our planning and even after our wedding. It meant our family had such a magical time that we will never forget and we wouldn't hesitate to recommend Margarita to anyone else thinking of getting married in Rhodes xx
Alan & Amie Carlberg
25/07/2019 @Kallithea Springs
England
The Perfect Day!
If you'd like to get married in Rhodes, Margarita is your lady!
From the minute we arrived in Rhodes, Margarita was in touch to welcome us and iron out the final touches to our wedding day.
The communication was incredible, nothing was too much trouble.
We felt so relaxed not only on the days leading up the our wedding day but the whole wedding day too and that's all thanks to Margarita's wonderful nature and organisation skills.
(She really is superwoman!).
We can't thank you enough Margarita!
All our love
Rachael, Alex & Rory xx
Rachael, Alex & Rory
01/08/2019 @Lindos Memories
England
We would like to thank Margarita and the rest of the team for making our day so special. We couldn't of asked for a better day. Everything ran so smoothly and to plan. We would definitely recommend this company.
Anthony & Kate
07/08/2019 @St. Sophia chapel & Lindos Memories
England
THE BEST DAY EVER!!!
From the first email we exchanged Margarita told us everything we wanted for our day was possible and more. We cannot thank Margarita enough for all her hard work and effort to making our day so special, it was a magical day surrounded by all our amazing family and friends. Margarita is a lovely lady that is fantastic at what she does and helped to make our visions for the day become reality. We highly recommend!!! Thank you again x
Mr. & Mrs. Hawkins
24/05/2019 @Kallithea Springs
Surrey, England
Margarita was absolutely amazing. Everything was as I imagined.very attentive to details. Couldn't wish for more!
Pre wedding arrangements always willing to clarify any questions.
Will recommend 100%.
Thank you Margarita for helping my our day so special.
Mr. & Mrs. Moss
30/06/2019 @St. Paul's Bay
England
Excellent communication and planning as everything was done via email. The day was perfect from start to finish. Nothing was too much trouble. Margarita is a lovely lady who made me feel at ease and confident with the planning of the wedding. The venue was amazing. I can't thank her enough for making the day perfect. I highly recommend Margarita.
Sarah & Christoph
15/07/2019 @Kalithea Springs
United Kingdom
We recommend Margarita to arrange your wedding in beautiful Rhodes. For us it was a dream come true.
Margarita arranged everything and is very quick and clear in her communication. Thank you!
Nikos & Ingrid
05/06/2019 @Kalithea Springs
Netherlands
I cannot recommend Margareta and her team high enough – every moment of our special day was planned to perfection down to every minute. She made us feel so at ease and that all we had to do was show up as she took care of every small detail. Even down to my fresh flowers for my hair to be delivered to the hairdresser! The location was perfect t for a small intimidate ceremony and it was truly beautiful. Even when a guest fell ill during the ceremony – Margareta made sure the rest of the guests were calm and the guest recieved medical attention and helped with the translating . They are the perfect planners for your big day and I have nothing but praise for them !
Aimee and Nick
29/05/2019 @Lindos Memories hotel / beach
London, United Kingdom
Well what can I say…
our special day was just beautiful and it's all down to margarita!!!
From start to finish nothing was ever to hard for her, she made us feel so comfortable.
We could not recommend her enough, she is amazing at what she does!
Once again Thank you so much.
Lots of love
Mr & Mrs Constable
23/05/2019 @The Sheraton Rhodes Resort
London, United Kingdom
WOW, The hotel put us in touch with Margarita and she was AMAZING from start to finish. Margarita had everything covered right down to the last detail. The holiday and ceremony was a very small one and perfect in every way thanks to Margarita. Thank you again for everything, would highly recommend!
Mr & Mrs Astill
11/09/2018 @Kiotari beach
United Kingdom
When we were looking to get married in Rhodes I had emailed a few companies looking for a wedding planner. Margarita at Weddings Rhodes was the first to reply and was very helpful and informative which is why we decided to book our wedding through this company. Margarita advised us of the different venue available and worked out prices for a few different places for us. We decided on the Aquagrand. Throughout the whole process Margarita was always available to answer any queries and concerns and answered emails right away so we were never left waiting for any answers. She helped us arrange entertainment for the venue, make up and hair, flowers, venue decoration, fireworks…..everything we wanted was organised for us and nothing was too much trouble. She also advised of the different paperwork we would require for the wedding, timings for submitting this paperwork and also arranged for all translations required.
When we arrived in Lindos Margarita met with us to talk through everything again to ensure we were happy with the plans and was at the hotel from early morning until late in the evening to ensure everything went smoothly. She then accompanied us to the Town Hall a few days later to get our marriage certificate and gave us a beautiful gift which we will cherish forever.
We cannot thank Margarita enough for everything. The whole experience was stress free and the wedding day was perfect. I would highly recommend Weddings Rhodes to anyone who is looking to get married in Greece.

Thanks again Margarita
Mr and Mrs Cunningham
01/10/2018 @Aquagrand, Lindos
Scotland
If you are looking at getting married in Rhodes then Margarita is the perfect choice. As soon as we met Margarita in 2017 when we were first looking at our options we felt straight away she was the right choice in helping us plan our destination wedding and we weren't wrong.
From the offset Margarita was always quick, personal and professional when replying to our message (naturally we had many questions) and nothing was ever too much trouble.
Margarita planned every detail that was just perfect for our special day and even exceeded our expectations, even staying for the whole day to ensure everything ran smoothly.
We truly cannot thank Margarita enough for helping plan and manage our perfect day, our friends and family could not believe how relaxed we were in the lead up to the wedding but this was because we knew we had Margarita taking care of everything.
From the Greek dancers to the fireworks, the DJ and the quality of the photographer it is a wedding our friends and family will look back on for years to come with such fond memories.
It is clear to see how much Margarita enjoys what she does which makes her such an amazing wedding planner and we thank her from the bottom of our heart for such a beautiful day. x
Cherry and Lee
30/8/2018 @Kallithea Springs, Rhodes
UK
We could not even imagine, that organizing the Wedding ceremony at Rhodos island, outside of the home country, communicating only via e-mail is so real and easy. All this Thanks to Margarita. Margarita replied to each, even the simplest question so in details, that is why organisation moments were the last we worried about. This was a magic and perfect day, that we could not imagine in different way. At each chance, I will recommend Margarita to my friends. I advise every couple, who is thinking to organize a marriage at Rhodes to turn to Margarita. We are sure, you will not regret!
Ruslan and Olga
11/8/2018 @Kallithea Springs, Rhodes
Tallinn, Estonia
From the minute I contacted Margarita I was met with the most helpful and willing wedding planner. During the year that Margarita helped me plan our wedding, she was always so quick to respond to any questions, always honest with her advice and accommodating. As the wedding date got closer Margarita had a helpful timeline in place to allow me to see how everything was going to date and to work through/finalise all details for the wedding, I never had to follow anything up- her approach was so proactive. Once we arrived in Greece, I was so excited to meet with Margarita and felt like I was catching up with a girlfriend that I hadn't seen for a while- her support, professionalism and reassurance meant that on the day of the wedding I was totally confident that everything was set and felt so relaxed, and Margarita was on call and around, if I needed. Our wedding day was absolutely perfect- the photographer, the video crew, dj and all of the other contacts she got us in touch with were AMAZING. I was so worried about planning a destination wedding, but it was the most pleasant and relaxed experience all thanks to Margarita and her amazing work!!
xoxo
Paris and Kally
7/8/2018 @Lindos, Rhodes
Australia
Many thanks to Margarita, who made our wedding day a stress free day to enjoy and experience. We wanted a relaxed, very intimate wedding and that is exactly what we got. Margarita took care of all the details and special requests and even looked after our kids during the ceremony (since we had no other guests at our wedding). We enjoyed every minute and look back on a perfect day. Thank you so much.
Stefano and Krista
16/6/2018 @Lindos Memories
The Netherlands
I just want to say a huge huge thank you to margarita. Our wedding day was amazing and more then we ever could of wished for. It was perfect, and made so much easier will all of magartias support over the months leading up the wedding. I would email asking questions all the time and always got a reply helping me a settling my nervous brain! She was fantastic on the day, a real professional and knows what she's doing!
The food at the venue was fantastic and all the guests loved it.. the venue it self.. well what can I say. BEAUTIFULL! We also had fireworks which were fabulous and perfectly timed by margarita. The hair and make up ladies were also lovely people and made the getting ready process so much less stressful.
We had literally the best most fantastic day ever, all our guests haven't stopped talking about it.
Thank you so much for all your help and support for all our wedding preparations
You're great! We can't wait to come back to Rhodes xx
Lizzie and Dean Sanford
29/5/2018 @Lindos Memories
Birmingham
Wir haben Hilfe gesucht und haben Margarita gefunden. Seit unserem ersten Kontakt im Februar hat sie unser Vertrauen gewonnen. Egal welche Fragen wir hatten, Margarita hat immer schnell und zuverlässig geantwortet. Sie gab uns wichtige Tipps und Informationen und war immer für uns da. Trotz der Entfernung zwischen Deutschland und Griechenland.
Fünf Monate später haben wir uns sehr gefreut, Margarita persönlich kennen zu lernen. Wir merkten sofort, mit welcher Leidenschaft, Präzision und Hingabe sie arbeitet. Alle Partner an Ihrer Seite haben unseren Tag ebenfalls perfekt gemacht. Unser Dank geht auch an die Make-Up-Artists, die Friseuse und den Fotografen.
Ebenso die Location Kalithea Springs und die Dekoration vor Ort waren einfach traumhaft.
Margarita hat uns mit Ihrer herzlichen, aufgeschlossenen Art den schönsten Tag unseres Lebens unvergesslich gemacht.
Wir haben jeden einzelnen Moment sehr genossen.
Ebenso hat Margarita uns auch nach der Hochzeit geholfen.
Margarita, wir haben Dich in unsere Herzen geschlossen und können Dir nicht genug für Deine Unterstützung danken.
Wir freuen uns, Dich bald wiederzusehen.
Mache bitte genau so weiter und bleibe so wie du bist, denn so ist es perfekt.
Christian & Ines
9/7/2018 @Kalithea Springs
Germany
Thank you so much for your help and panteince while planning our perfect day! Everything was communicated well and the day was everything we could of wished for!! Our guests were blown away! Thank you again xxxx
Amy & Roger
05/07/18 @Melenos, Lindos
Rhodes, Greece
Wow…………….what a day, what a venue, what a total success and so many fantastic memories to last a lifetime…………..all down to the wonderful Margarita.
Margarita – we cannot thank you enough for making all our dreams and expectations come true. From the very first day we contacted you last year, your enthusiasm, your attention to detail, the planning and willingness to work over and beyond the call of duty (including helping us book a restaurant for a romantic evening meal prior to the wedding itself) allowed myself and Michelle to enjoy the whole occasion stress free including our days leading up to the wedding.
On the day itself, the weather decided to take a turn for the worst BUT Margarita kept calm and with a small delay orchestrated by Margarita herself, the weather cleared, the venue (we have to recommend the Aquagrand Hotel Chapel and the hotel staff who were absolutely brilliant and attentive) moved everything back outside including our beachfront reception. and the day/evening could not have been more perfect.
Margarita's choice of photographer was also brilliant and she could not have done more to make the photos more perfect and also she greatly helped to ensure the Aquagrand Hotel had everything in place once the weather cleared.
We have so many fantastic memories and Margarita would be the perfect choice to organise a memorable day on such a special occasion.
Lots of Love to Margarita and her team………….we cannot thank you enough.
Peter & Michelle
19/6/2018 @Aquagrand Hotel, Lindos, Rhodes
Leicester, England
Darren and I cannot thank you enough.
Getting married abroad was something we always wanted but how to go about it was a mystery to us.
We visited the venue the year before our wedding and met Margarita. We were made to feel so welcome and so at ease.
From booking the wedding to arranging the finer details we can honestly say the process was so enjoyable and we didn't need to worry about anything – it made wedding planning a breeze!
On the day everything was better than we could of imagined! From the structure of the day which was seamless to arriving at the venue that was more beautiful than we had imagined.
The decor was what we wanted and was executed to the highest standard it made the wedding feel relaxed with elegance. Every detail was perfect!
The service at Melenos was exceptional! The food was amazing, the staff were so attentive and we didn't want for anything. We went back a couple of days after the wedding and they were so lovely to us. I cannot recommend the venue enough.
All we can say is without Margarita the day that we had dreamed of wouldn't of been a reality.
Margarita is fabulous at what she does, she is the nicest person and we feel we have made a friend for life.
Once again thank you for everything xx
Darren & Amanda Jalink
30/5/2018
UK
We can't thank Margarita enough for everything that she did. Everything about our wedding was exactly what we had hoped for or better. Margarita was available to answer any questions that we had all the way along and it was very reassuring to have her there on the day to make sure everything went smoothly. We both thank her from the bottom of our hearts.
Lucille & Sam
1/6/2018
Norfolk, England
Margarita, thank you so so much for everything! We had the most amazing day of our life's! Everything was just great. It was really like a dream. We are so happy that we chose Rhodes as our special place and you to organise everything for us! ❤❤❤
Daina
24/05/2018
Ireland
We are absolutely satisfied with work made by Margarita. She is really right person to do such kind of job. Our wedding met all our expectations and was even better. Everything went smoothly and without any problem – we could see many years of experience of Margarita and her team. I will recommend to all our friends planning wedding. Once more thank you very much.
Petr & Katerina
15/5/2018
Czech Republic
Well were do I start
First of all we would like to thank Margarita from the bottom of our hearts, from the first email of me asking for help to today were we can call her a friend for life.
We came over in May 2017 and met Margarita a year to the day we got married she took us and showed us were we was getting married and the reception we fell more in love with the place.
Margarita made planning a wedding stress free the day was amazing I couldn't fault anything and Margarita made sure everything ran smoothly (even babysitting Hollie during the speeches)
It literally was everything and more we ever dreamed of and recommend Margarita.
We miss you already but we will be back soon to or special place.
Love you lots Mr & Mrs Houston and of course Hollie
xxxxxxxxxxxxxxx
Mr & Mrs Houston
11/5/2018
UK
Wow 😘 just wow ! Where do we start 😍 We can not thank you enough margarita for everything you have done for us. It was the best day of our lives and everything was just perfect. The day was all organised and controlled with no stress or hiccups. Margarita you are a fabulous human being and so kind, lovely and just superb at what you do . We could contact you any day or time with a very quick response everytime. We changed our minds constantly , cancelled and added guests and parts of the day and never once did you get annoyed with us. You informed us with everything we needed to do and know and you are still keeping in touch with us even after he wedding. You are just brilliant and I would highly recommend a wedding in rhodes and with you without any hesitation. I would do it all again in an instant because I did not once worry or stress about anything at any point. Thank you again for making us very happy indeed. The photographer was fantastic and the photos were better than I ever imagined. I can't wait to see our video The dj was friendly and good too The foreworks were ace and set off perfectly when I wanted. The Greek dancers really got everyone going and on the the dance floor and broke up the evening. Lots of love Mr & Mrs Bradbury 😬 — with Kevin Bradbury and 2 others.
Mr & Mrs Bradbury
27/10/2017
Devon UK
We can't thank you enough Margarita, you did a wonderful job and delivered a wedding day we had been dreaming of. From the beginning nothing was too much trouble, any time I had a query or concern you were quick to answer it or reassure me.
You managed to capture exactly what we wanted from only a brief description or a couple of photos, this included everything from the wedding photography to the flowers, the ceremony to the table decorations.
Our wedding day was special not only to us but also to our guests with a few saying it was the best wedding they had ever attended.
Thank you for helping us to achieve the best day of our lives ❤ xxx
Alison and James Oliver
18/10/2017
England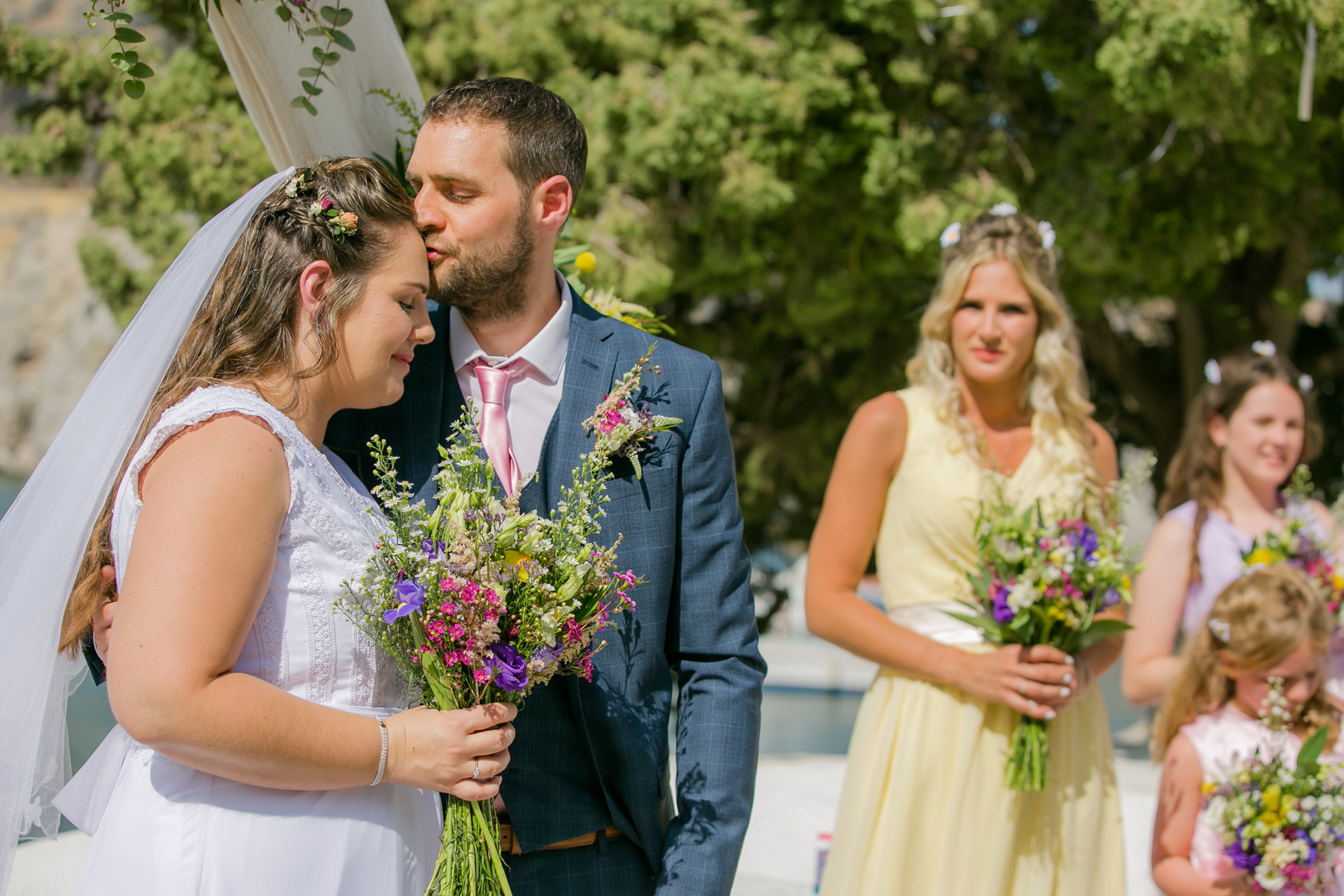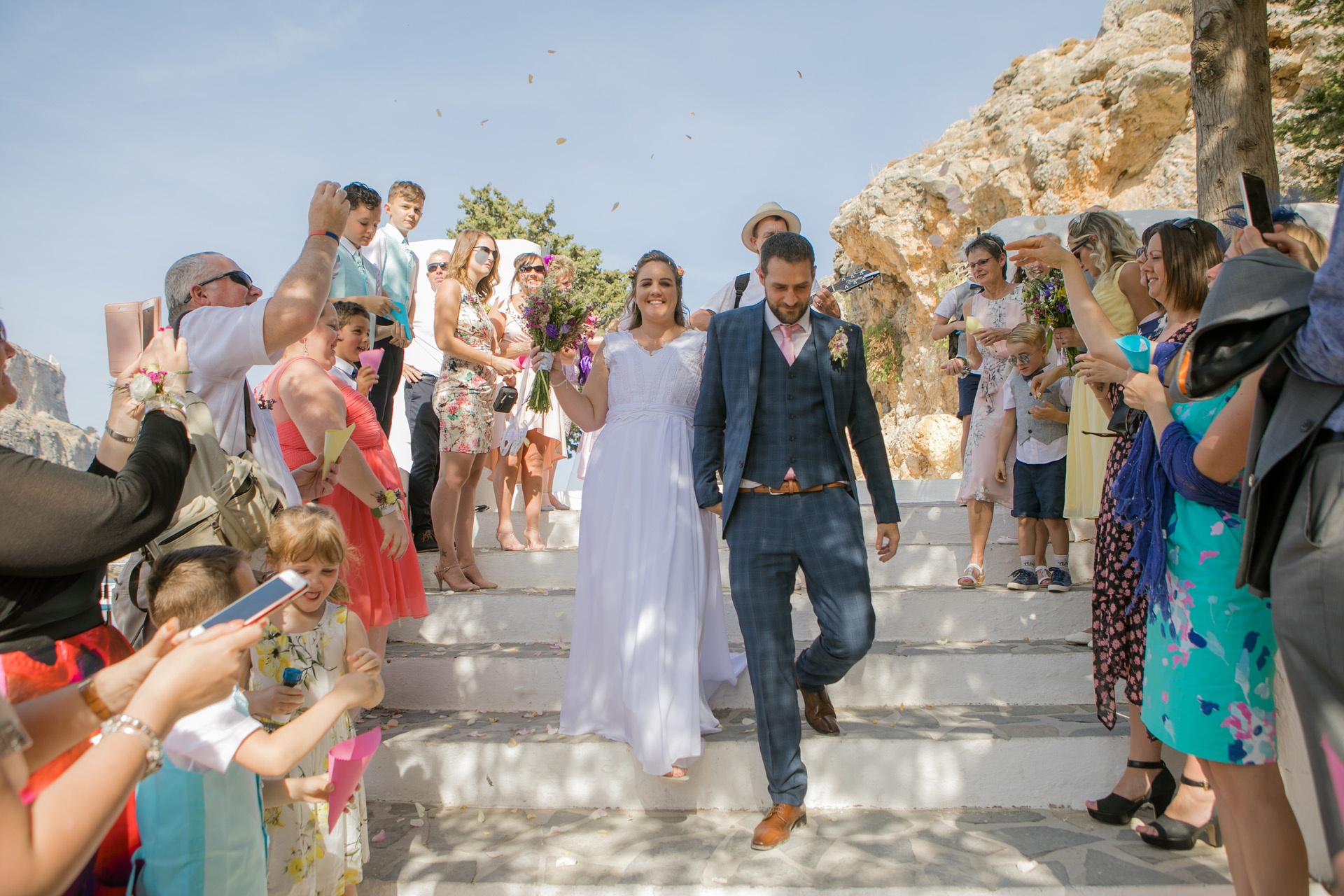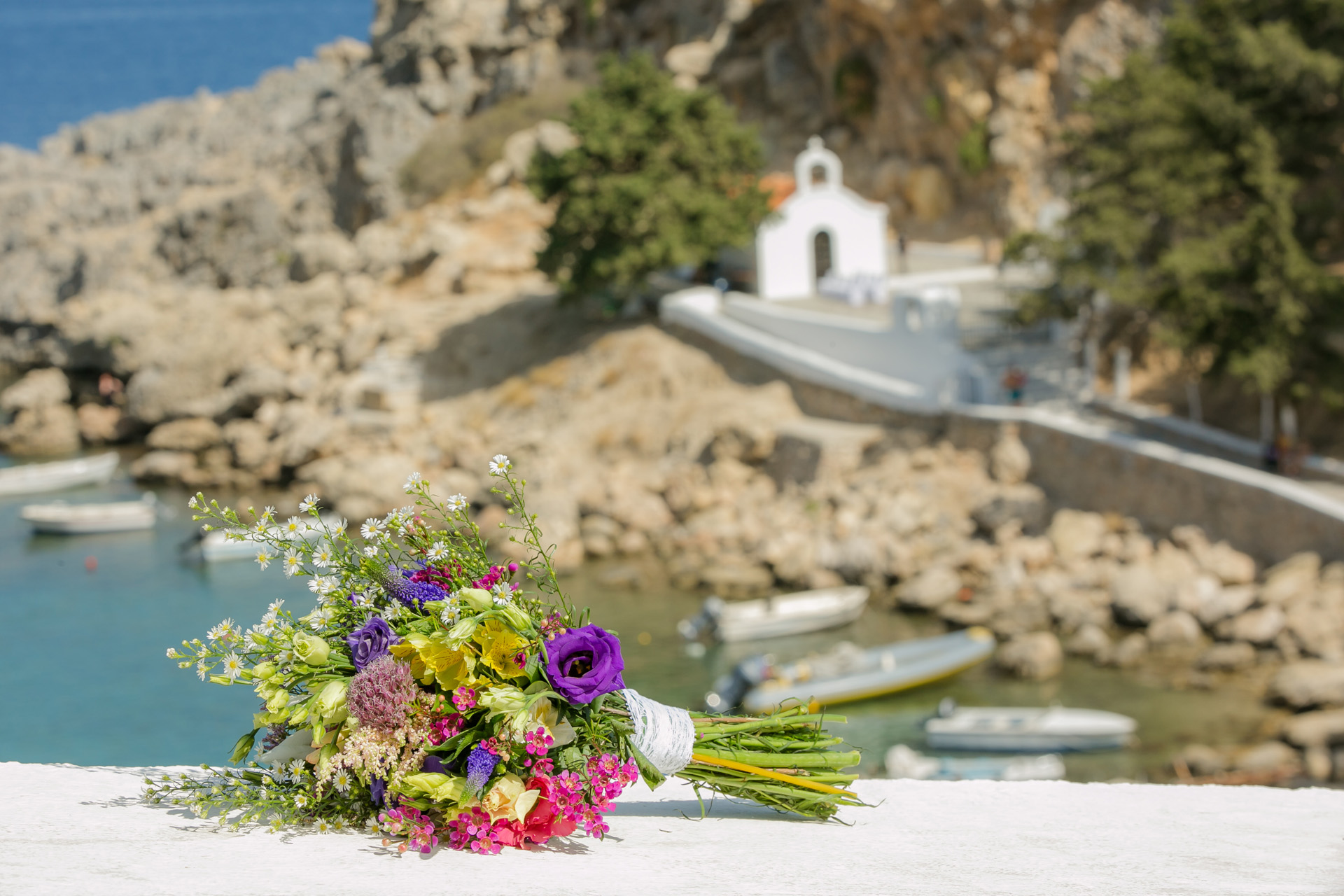 21st july 2017 wedding.
Where do i even start?
Margarita is the most amazing wedding planner, woman you will ever meet. This woman gave me so much confidence in her delivering us the perfect day from start to finish. She made our day the most magical day ever amd we loved every second. We had the most beautiful day and just want to say a massive thank you to her and the team. From planning to photos everything was just so perfect. And a day we will treasure forever and forever. We have already booked to come back next year and hope to meet her again during our stay. To anyone planning, this woman is truly amazing and our day was a day i always dreamed of having.
Thank you so much again
Margarita x
Daisy & Jack Griffiths
14/09/2017
Ixia/ Filerimos, Rhodes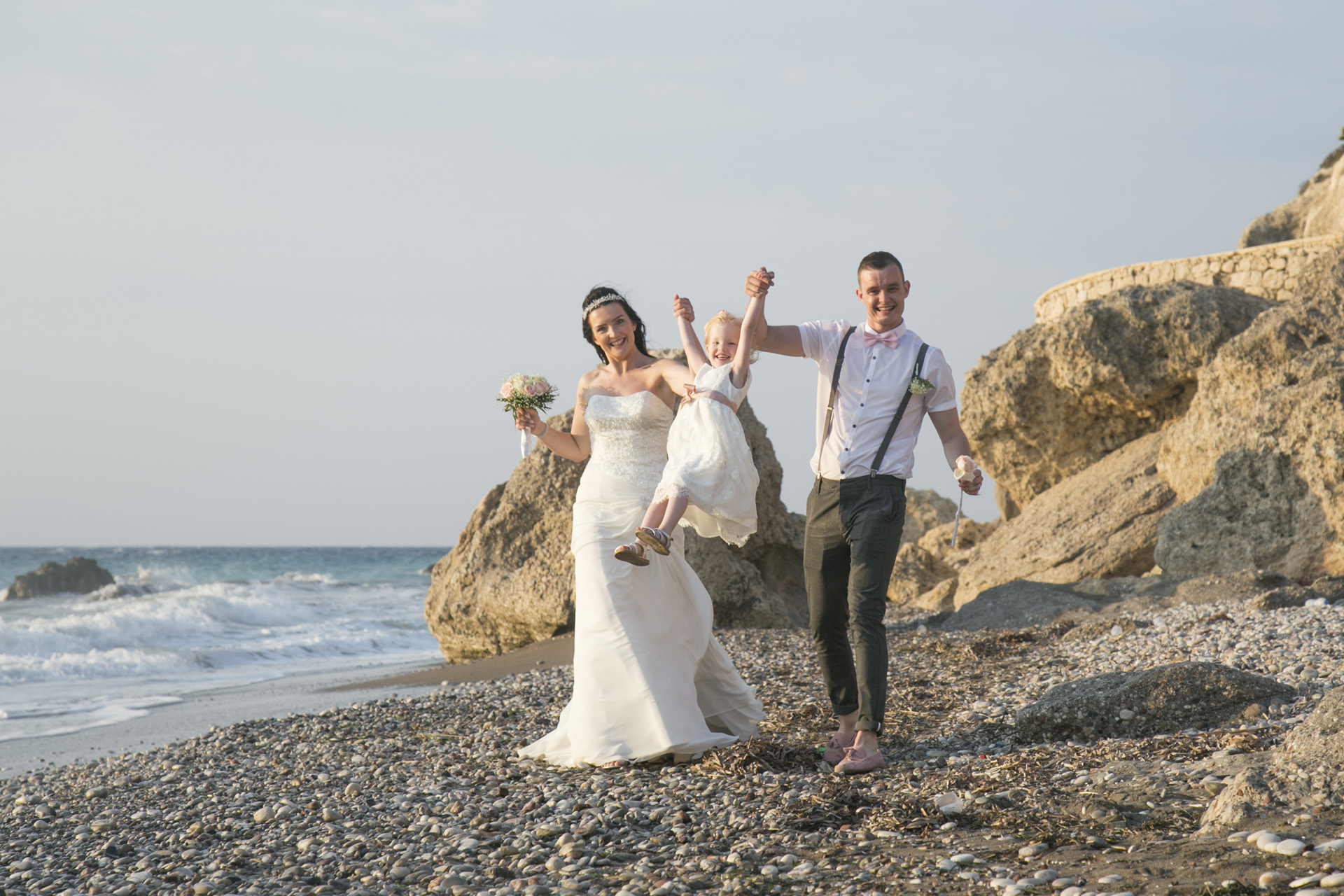 What can we say other thank you from the bottoms of hearts to Margarita for organising such a wonderful day for us on the beautiful island of Rhodes. From start to finish there was not a single moment where we felt stressed or alone, Margarita was very helpful and guided us through the process, keeping us up to date at all times. All our communication was via email and the first time we met was on Rhodes – this was a bit daunting, but we didnt need to worry at all, as Margarita had everything in hand. I would not hesitate in booking Margarita to make your day beautifully easy and stress free.
Bal and Simon Workman
12/09/2017
England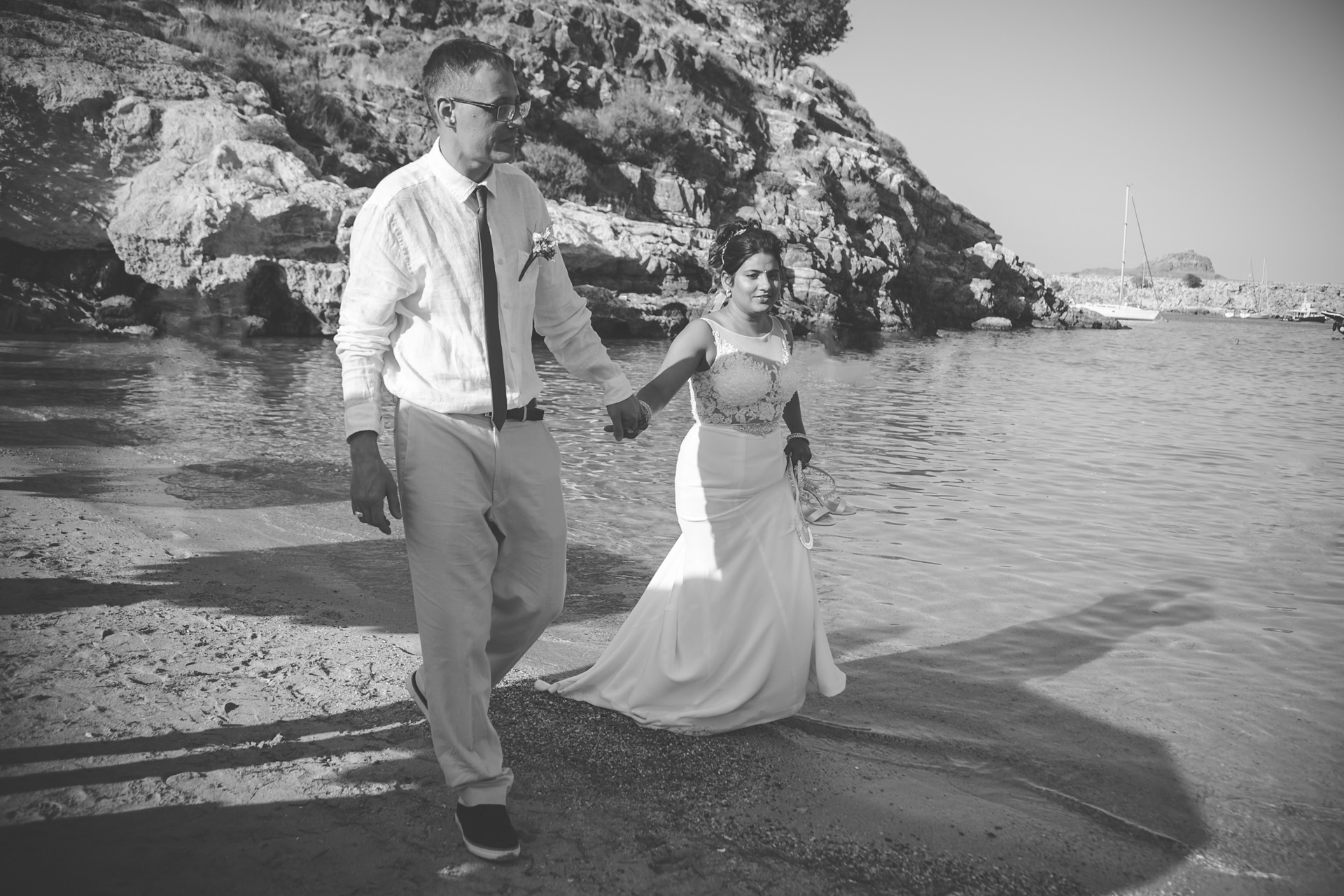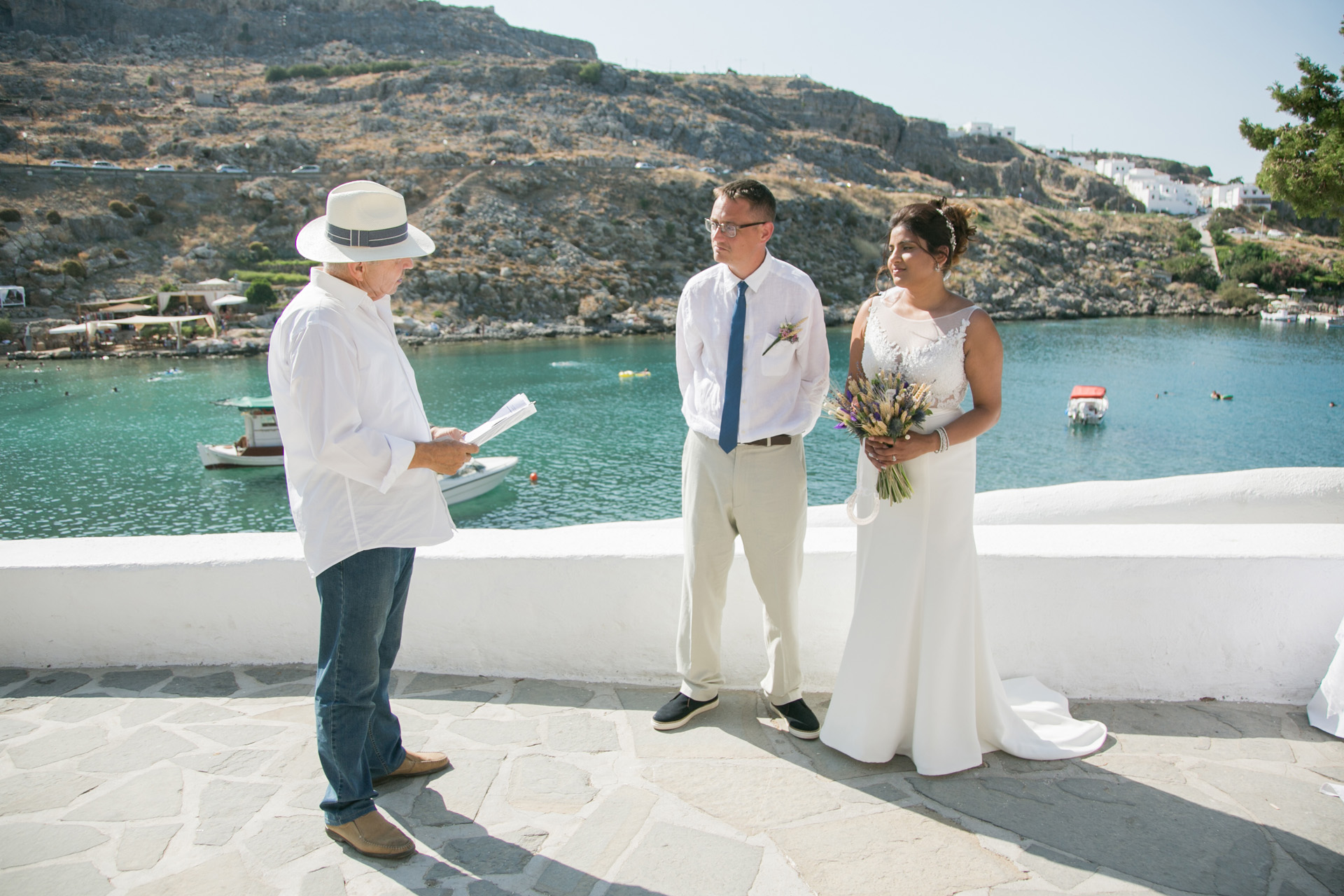 Margarita is amazing at what she does.
As any Bride you worry about every little detail and no matter the time of day Margarita was there to help.
Our day was just perfectly beautiful because of this amazing lady.
Thank you again. Every bride and groom who have you organising their big day are very lucky!
Thanks again
Sarah x
Mr & Mrs Hilliam
11/08/2017
England
I cannot recommend margarita enough. We knew exactly what we wanted and she totally respected that. Thank you from the bottom of our hearts. Xxxx
Victoria and jason Edwards
06/08/2017
England
Thank Margarit for making our special day into an amazing day. The stress was taken away by yr perfect planning. Your quideance made everything run very smooth, very tentative to all our quest to the old and very young. St Pauls aS just breath taking as a venue to get married. Very special memories. Thank you Margarita x
Lindsey and Mick
30/07/2017
England